Salads of summer: Red Bliss Potato Salad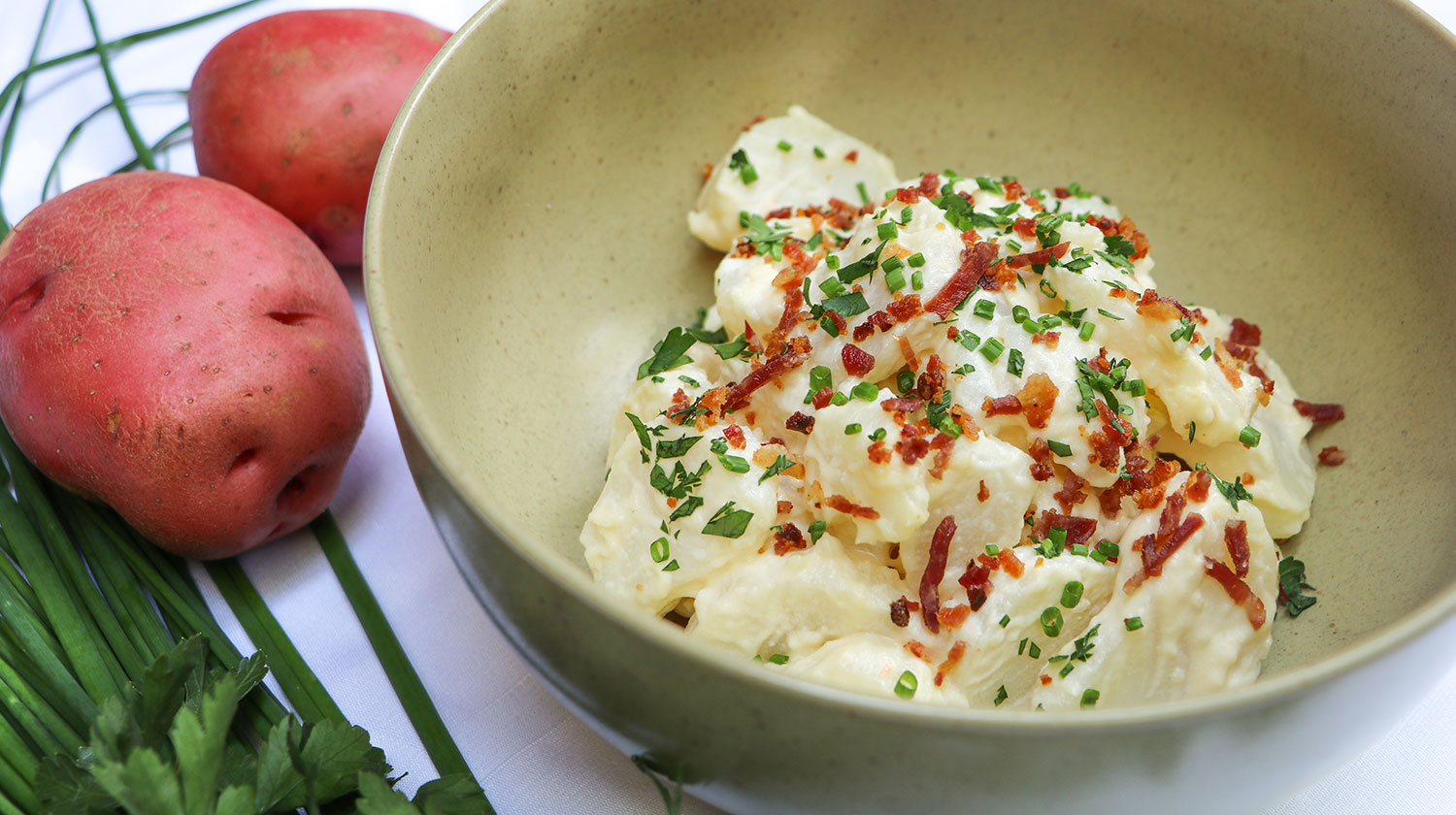 For something so ubiquitous, potato salad involves a lot of decisions. Mayo or mustard? Spiced or Plain? Herbs or Bacon? Cold or Warm?
But what to do if, like us, you like ALL kinds of potato salad? Especially in the summer, heaped into a big bowl at a rooftop barbecue? The answer is here, in our recipe for Red Bliss Potato Salad- because this is the only recipe you'll ever need to achieve Potato Salad Nirvana. We combined our favorite elements of all the potato salads we'd ever enjoyed to create a balanced dish that has a little bit of mayo, a little bit of mustard, some vinegar, herbs and bacon, and a whole lot of love.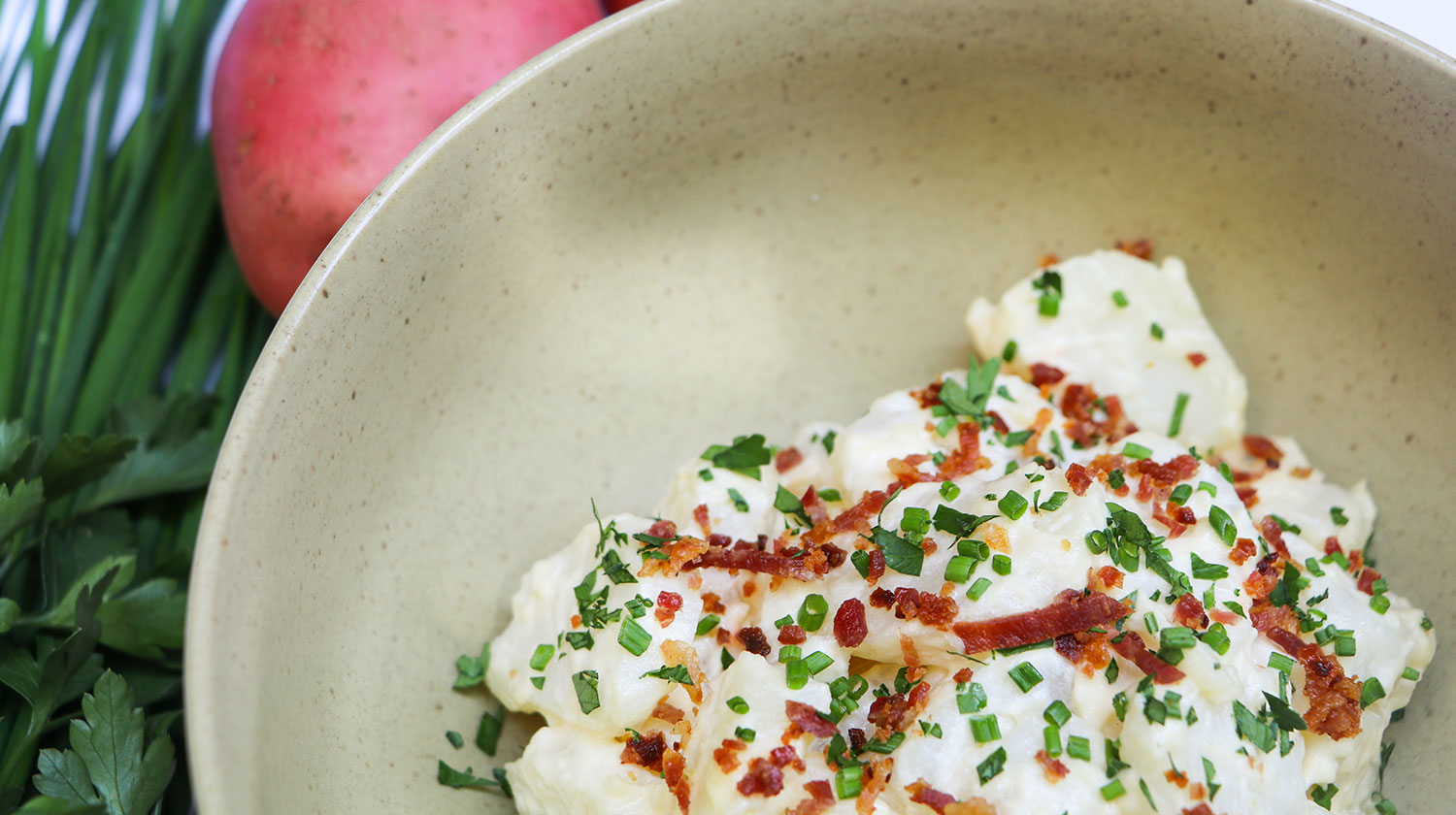 PERFECT AMMOUNT FOR 5-6 GUESTS:
• 2 pounds red potatoes, scrubbed and cut into 1-inch cubes 1 tablespoon plus 2 teaspoons kosher salt, divided
• 1/2 pound bacon, cut into 1/2-inch dice
• 3/4 cup finely minced yellow onion (about 1 small)
• 1/3 cup white vinegar
• 2 tablespoons white sugar
• 1 tablespoon whole grain Dijon mustard
• 1 teaspoon freshly ground black pepper
• 2 tablespoons finely chopped fresh parsley leaves 1 tablespoon finely chopped fresh chive
1. Place the potatoes and 2 tablespoons of salt in a large pot of water. Boil the potatoes until they are just fork tender. Drain the potatoes and set aside.
2. Meanwhile, in a small bowl, whisk together the mayonnaise, whole grain dijon mustard, vinegar, sugar, parsley, 1 teaspoon of salt, and 1 teaspoon of pepper. Set aside.
3. When the potatoes are cool enough to handle, cut them in quarters or in half, depending on their size. Place the cut potatoes in a large bowl. While the potatoes are still warm, pour enough dressing over them to moisten. Add the minced yellow onion and 1 teaspoon of salt. Toss well, cover, and refrigerate for a few hours to allow the flavors to blend. To serve, sprinkle with chopped chives and bacon. Serve cold or at room temperature. Enjoy!